THRIVE: What On Earth Will It Take?
THRIVE is an unconventional documentary that lifts the veil on what's REALLY going on in our world by following the money upstream — uncovering the global consolidation of power in nearly every aspect of our lives.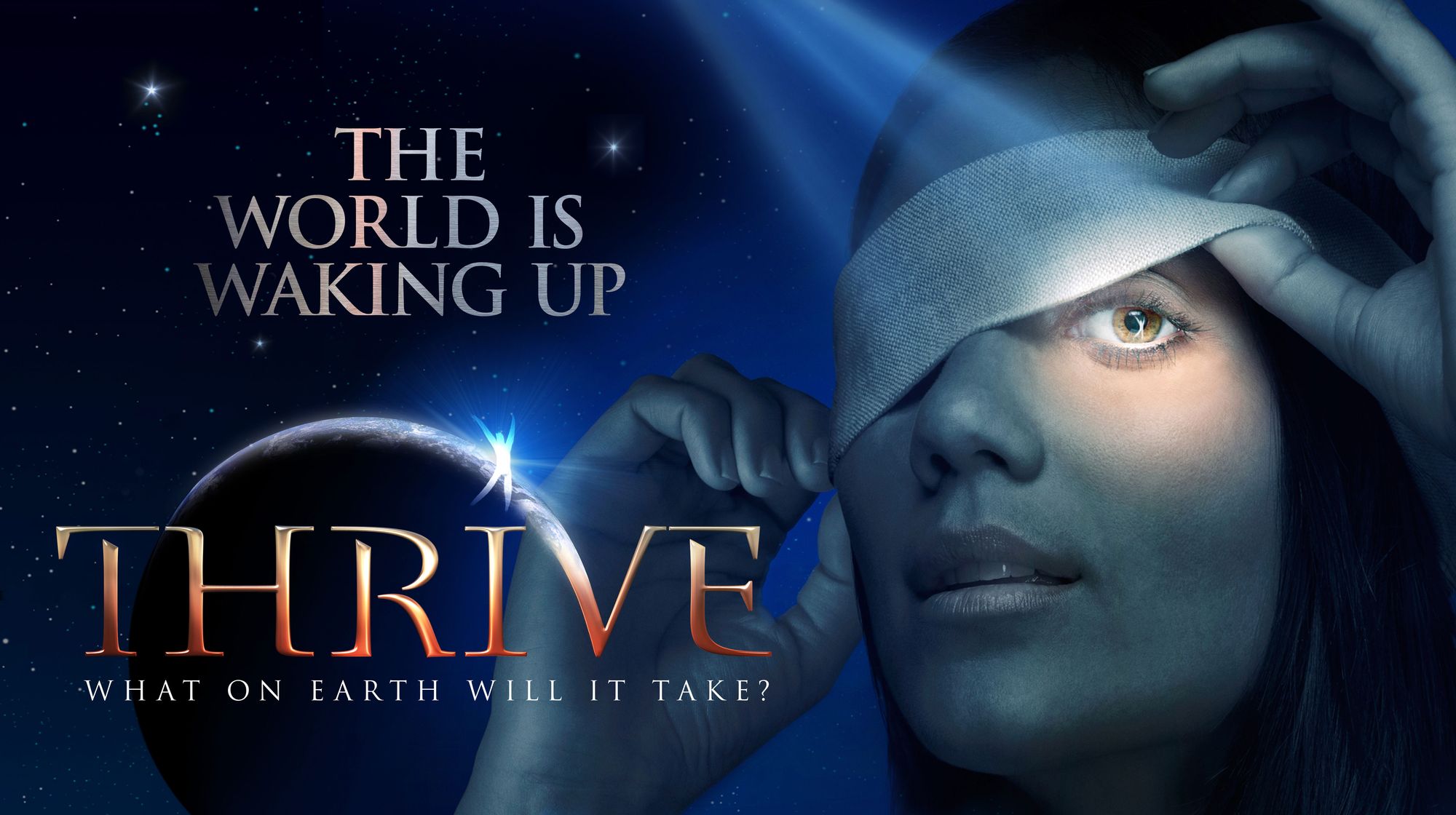 THRIVE premiered on 11/11/11. It went on to become one of the most widely viewed feature documentaries in history. It currently has over 95 million documented views in 27 languages and has helped to awaken a significant portion of humanity to the Agenda for Global Domination that continues to play out and threaten our health, prosperity, and freedom each day. Of the 68 radical claims in this film, not a single one has been disproven—a dozen years later.
🌐
THRIVE is available in 27 languages, including 10 soundtrack languages and 19 subtitle languages. Choose your preferred audio language below, or choose "English / Subtitles" and select your preferred subtitle language using the gear menu (⚙ → Captions) within the video player.
Corrections
Correction: Two photos in the movie referenced as being John D. Rockefeller Sr., are actually John D. Rockefeller Jr.
We became aware of this after the release of the movie. As evidenced in Ron Chernow's book, Titan, the pictures in THRIVE meant to depict John D. Rockefeller Sr. are actually his son, John D. Rockefeller Jr.
Correction: Dwynne Arneson was a 28th Air Division C & E Officer, not a SAC Control Officer.
The interview footage from the Disclosure Project of Dwynne Arneson states that he was a "SAC Control Officer." In fact, Dwynne Arneson was a 28th Air Division C & E Officer stationed at Malstrom AFB, Montana in 1967 when the UFO incident he described took place.
🎥
After you've seen THRIVE, be sure to watch its sequel,
THRIVE II
.