A Tribute to Markie Jane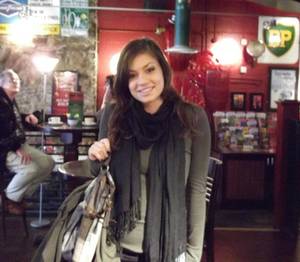 We received an email from the mother of one of THRIVE's biggest advocates who "passed on to her next adventure" at age 23. Her story, her commitment to helping to awaken the world, and her unique zest for life have inspired us.
Here is her story in her mother's words:
She always had a large piece of chalk (it's washable and not considered graffiti) in her purse and she wrote "thrivemovement.com" on everything she could, everywhere she could. Everywhere we went, out came the chalk! I think every parking lot from here to San Francisco was marked by Markie Jane! She showed all her friends the THRIVE movie, it was all she talked about, it was her main motivation this past year.

When she was in intermediate school, she would go to school with some bizarre twist like, two different shoes or her hair done up some oddball way…when questioned about this, she would say, "I want to see how long it takes everyone else to start doing it." It usually took about a week, can you imagine? I remember her always saying, "fight the machine!" She constantly told her friends not to become "cookie cutter people".
We would like to pass on to Markie Jane's family and friends our deepest condolences for your loss. We are honored to get to participate in some small way in celebrating her inspiring life.
We wish we could have met her in person, but we will now carry the beauty of her spirit and the strength of her vision with us always and we will be stronger and clearer from her presence and her example.