Smart Meters and The Global Domination Agenda
If I were an elite international banker, hell-bent on creating a global totalitarian state, a complete energy tracking and control system would be a powerful and important part of my strategy.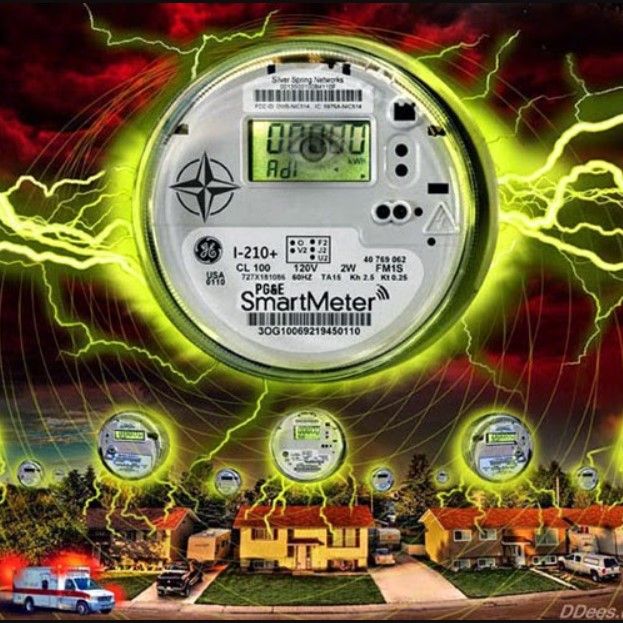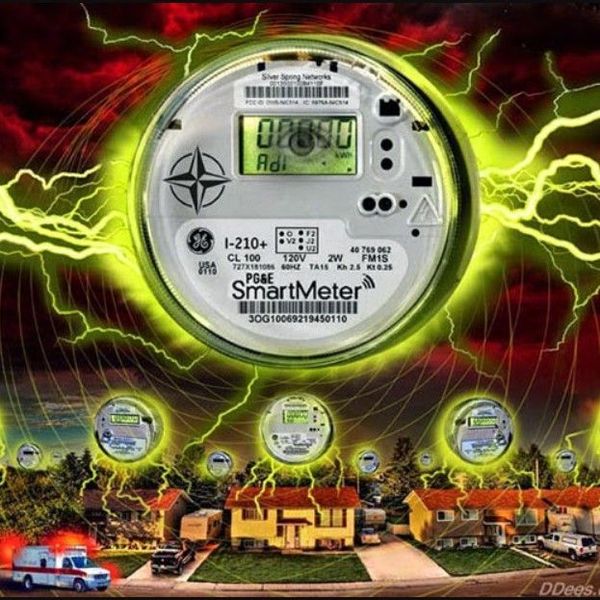 If I were an elite international banker, hell-bent on creating a global totalitarian state, a complete energy tracking and control system would be a powerful and important part of my strategy.
Of course, I wouldn't call it a "control grid," or an "electronic surveillance system," or "Gestapo meters." That would be too scary and revealing. I would follow the lead of such clever titling as the "Clean Air Act," and "No Child Left Behind." I would call them something like… "Smart Meters"…in a "Smart Grid." Yea, that's the ticket.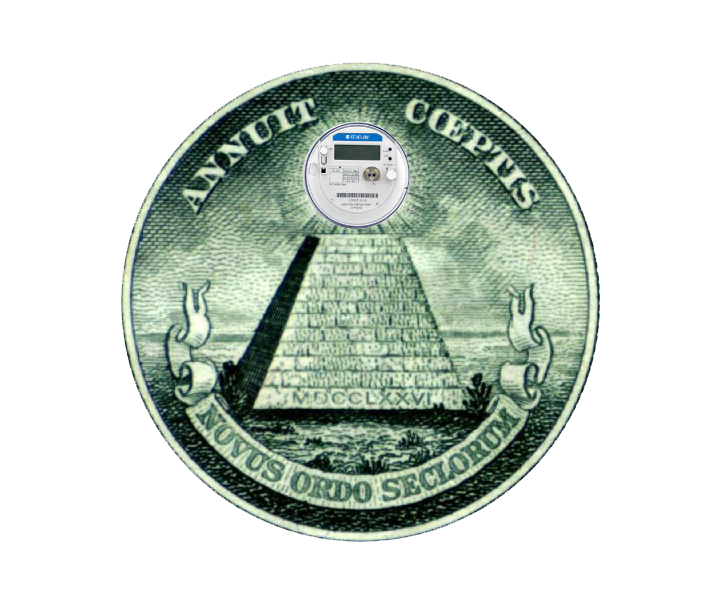 To fulfill my mission, I would, of course, have to create a one-world government, so I would need to transcend national sovereignty as well as fund the new "World Order." Fortunately a "carbon tax" (that my cronies and I can just buy our way out of) would accomplish all of that in one swipe! And the benevolence of well-intended but un-informed environmentalists would inspire them to go along with it and help fund their own captivity. Brilliant! I would naturally have all the taxes paid to my "World Bank" so we bankers could dominate the system.
The currency would need to be electronic — in the form of "carbon credits," (energy use) and I could control people by doling out the vital energy everyone needs, based on their degree of compliance with my domination agenda. Of course, to do that, I would need to be able to monitor energy use — right down to individual appliances — so I would create a mandatory, all inclusive electronic grid that could not only track, but also control each individual's energy consumption. I would also seize the opportunity to have each appliance externally controllable and, as much as possible, to have them — along with TVs and video game boxes — serve as surveillance instruments to monitor exactly what is going on inside people's houses.
In the beginning, I would make it more expensive if anyone tried to opt out. And ultimately I would use "law enforcement" to…well, enforce installation of the devices on the homes of "dissidents," or "insurgents." If people notice the high fees and high levels of radiation being generated by these devices, or the destructive health effects and illegal "transmission" qualities of the instruments, I would need to take my tactics to the next level. If the resistance were significant, I would get around the health, freedom, trespassing, theft and extortion issues by simply pressuring the politicians and judges, that my banks and corporations control, to pass new legislation making it a crime to resist.
If I get enough installed quickly, in the US and around the world, I figure that the radiation, in concert with the fluoride, MSG, Aspartame, mercury, pesticides, and chemtrails will render the masses docile, sick and weak enough to be ineffective in standing up against my plan. And if not, at least I will be able to cut off energy from and raid the homes of anyone trying to buck my system. I will use my control of media and education to convince them it is "for the good of the group" and the environment.
Now the worst scenario for me would be if people were to wake up and realize that they have the power to stop me, or if they were able to get true "new energy" technologies past my suppressors and out into the world, because people would be able to access electricity off my grid, off my meter, out of my control. In fact I would not have an excuse to track and control their energy use and it would undermine my oil, gas, coal and nuclear profits. If folks had plenty of clean energy and were saving all the money they now spend on energy, how would I convince them that they need to be under my control?
So if you haven't already, please welcome your "free" installation of your Shrewd, er… I mean… "Smart" Meters today!
For an excellent, in-depth exploration of all of these issues and threats, make sure you watch the newly launched video by Josh del Sol, entitled Take Back Your Power.
Learn More