Highlights from Our Global Financial Update
Following up on predictions we made in November of 2014, tracking trends and sharing new insights, here are some highlights from our ThriveTogether Live Event last weekend.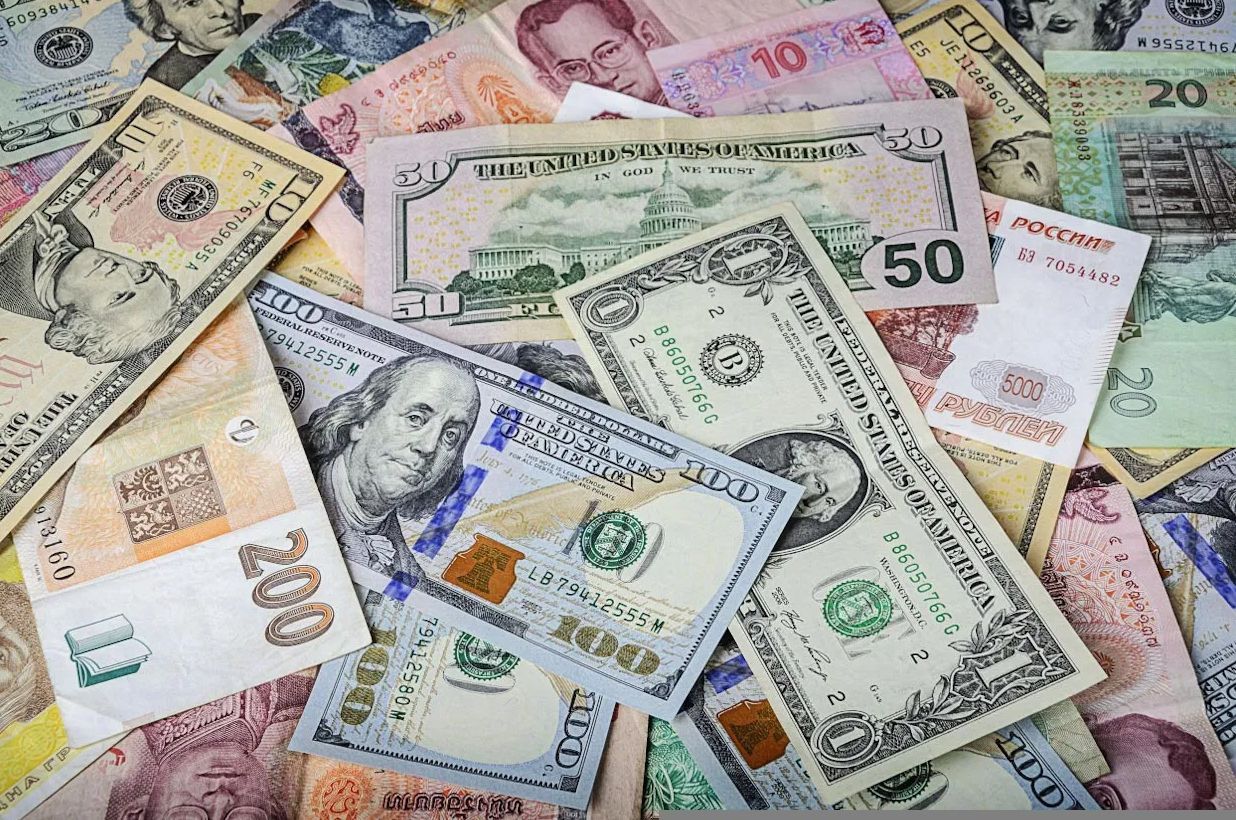 June 13, 2015 | Following up on predictions we made six months ago, tracking trends and sharing new insights, here are some highlights from our ThriveTogether Live Event last weekend.
Read the Audio Transcript below.
Resources to help stop the TPP and TTIP
Resources for Building Alternative Systems
Global Financial Update Resources
Outlook and Trends
Gold and China
BRICS
Europe
TPP and TTIP
Global Domination Agenda
Transcript:
Foster: Last November, when we finally felt that the research we'd been doing for several years since the film came out had progressed to the point where it was solid enough to begin to share publicly, we shared a bunch of things. Here are some of the things we were sharing then that have come to pass.
The BRICS bank has now been funded and is going operational. There is a Shanghai gold exchange. There is a new rating service, which provides an option to Fitch, Moody's, Standard & Poor's, and so forth that I think is going to be much more honest in its ratings given that it's not beholden to the Western banking cabal to do their bidding on rating particular corporations and governments, especially the U.S. The AIIB, the Asian Infrastructure Investment Bank, has now been launched with the participation of usual U.S. allies like the U.K. and Germany and over 50 other countries. The U.S. has chosen not to participate in the founding of that. Japan is the only other major country that has chosen not to participate at this time, most likely because Prime Minister Abe, as far as we can tell, is very much a puppet for the Rockefeller-Rothschild banking system so far. We have been told that there are deals going on behind closed doors that Japan is preparing to join but not until it is safe and appropriate to do that given their obligations.
Another one is that we had predicted (based on information from our sources) that there would be numerous banker and corporate CEO resignations. There have been over 500 of them worldwide. We also said that there would probably be suspicious deaths in the banking and corporate communities and we've been seeing those. I think there have been over 40 of those now in the European and U.S. banking communities. And there have been arrests of bankers in Iceland. Also, the U.S. has continued to stall the IMF 2010 reforms that would rebalance the representation of countries in the IMF in terms of decision-making and also include more currencies like the yuan in the international basket of currencies. The suppression of gold and silver prices has continued artificially and it looks from our sources we're being told that that's apt to continue until the yuan, the Chinese currency, is globally accepted because meanwhile they're having the opportunity to buy gold and silver at low prices while the Western bankers are suppressing the prices in order to keep interest rates from going up which would so threaten the precarious situation of the major U.S. banks and governments themselves.
Finally, I just want to add in terms of the validation of the number of our insider sources that some of the things they say, we were like "What?" and then a few weeks or a few months later it happens again and again. Our sources predicted the end of quantitative easing by the Federal Reserve, which was pretty outrageous given that the Federal Reserve was still printing between $50 and $70 billion dollars of new fake money a month and now they have suspended that right on schedule. We are told that's because their franchise to print money has been suspended by the Asian Elders to whom they're indebted. They also predicted the revaluation of the Swiss Franc and a few days later that happened. Then, we were told that China would be making major infrastructure investments in Brazil. We were just told that about a week and a half to two weeks ago and then, sure enough, a few days later it started coming out in the mainstream news that that is in fact going on to the tune of tens of billions of dollars.
So that's a sample of the things that might have sounded outrageous when we said them (or when people said them to us), but now they are in fact occurring and it certainly provides pieces of the puzzle showing the trends that are emerging.
So let's move on to trends next. What are some of the trends that we're seeing that are in the public view that have to do with global finance? First of all, negative interest rates, or what Chase Bank has taken to calling "balance sheet utilization fees" (BSUFs). What that really means is rather than getting interest on your deposits at the bank, now you're going to have to pay them for them to keep your money while they fractionally multiply it for their own benefit. You can tell this is getting quite Orwellian and yet whatever they can get away with they're obviously going to continue to do.
Meanwhile, Citigroup, Chase, Barclays, and the Royal Bank of Scotland have been fined a total of $9 billion, which is a lot of money, for their participation in rigging international markets. Again, that's a lot of money and it's good to see that there are some fines and so forth, but if you stand back and put this into context, there are no individual prosecutions, no jail time, no companies shut down, and meanwhile, during that same time, those same banks made an estimated $85 billion on their actions. Some wag might call this merely the cost of doing business and, of course, to the banks that is all it seems. It's a little slap on the wrist publicly to keep the people quiet and keep them from revolting. They pay under 10% (or around 10%) basically as a fee to the government to let them keep rigging things and then business goes on as usual.
All of the major banks have also had to comply with a government requirement to submit plans for their own economic collapse, which of course, could lead to larger economic collapses and they've all done that. And there's good reason for them to do that because the numbers I've heard are north of $700 trillion in derivatives debt that they're currently holding on their books. Obviously, they're not a solvent institution if that were to be taken seriously.
Speaking of derivatives, we've also started to hear around the world about bail-ins and anybody who doesn't understand what's already happened in Cyprus, they seem to be gearing up for it in Greece and other countries, and the legislation is already in place in the U.S. and most major countries around the world for bail-ins. What bail-ins means is now that people are catching on to bail-outs (that they're getting ripped off by bailing out the major institutions and banks), now they're moving to bail-ins. That means that the banks own your money. Not only are they going to charge you for depositing, but when you deposit they own your money. You become an investor in that bank and if they declare a financial emergency, then you will get your money back, if you do, at the end of the line after the derivatives holders. In other words, most likely never. The banks are no longer a very safe place to keep your money and we'll talk about alternatives to that later on.
Another example of the current trends is what they call the Grexit, the threat of Greece leaving the European Union. It's got a lot of people, of course, very nervous. A lot of people in Greece were excited that the new Cypriot regime has taken over and they've promised to end austerity and so forth and that sounds great. I hate what people are being subjected to in terms of the cutbacks on entitlements and so forth to the degree to which people are dependent on that, but don't think that that's going to be an answer to the problem. The new government is basically a communist government that's going to simply make things even worse in the long run, as every communist government in history has over time. In Greece, the federal government is now confiscating money from the local municipalities and that money is going to the IMF. It's not a healthy situation.
Another sign is that so many nations are leaving the cabal banking system to whatever degree they can…and the dollar. The deals between China, Russia, Brazil, India and so forth, where they're doing swaps for gold or actual barters in trade — doing whatever they can to avoid the dollar, which they see as weak and on the verge of collapse.
Then we have things like the Jade Helm military maneuvers in 10 states in the West and Southwest. They're activating FEMA camps and moving military equipment into Walmart stores that have been shut down temporarily. It's looking very suspicious. There are lots of reports on what this may or may not be, whether it's preparation for martial law or indoctrinating the people to be used to the military on their streets. There's no way of knowing that for sure, but it's certainly not a health sign in these times.
The New York Fed has also moved its offices to Chicago. I think most likely they see that as a little safer place to be in case of collapse. The U.S. government has declared that people claiming individual sovereignty are now the number one terrorist threat — actually the number one threat to the government ahead of terrorism. Agenda 21 is moving along at an unfortunately very rapid clip to take over most of the property and move people into the cities and claim the resources for the government. And China is in the process of reclaiming the area of the South China Sea. Russia is participating in naval maneuvers in that area and the U.S. has started to move naval ships into that area. This is very much about controlling the shipping lanes. I think we would be a little nervous if there were a lot of Russian and Chinese ships coming into the Gulf of Mexico or along the coast of California or something like that. That's one way that many of the powers-that-be are threatening to move toward a World War III that could help the Western banking powers avoid a collapse, establish martial law during a time of war, and not have to answer to a lot of the problems that they've created. I don't think that 's going to happen, but it's certainly something we need to be very wary of.
Some other trends that are playing out, but behind closed doors…Millions of people in the U.S. and elsewhere around the world are eager to find out what's going on in terms of the global currency reset and the promised release of humanitarian funds. I hope that you're not holding your breath for that. Our sources tell us that there will be a reset of global currencies, but that it won't happen until it's safe for humanitarian funds to be released. Currently, we're still under the Federal Reserve system, the Federal Reserve-run Swiss international money transfer system, and there have just been numerous instances of people trying to transfer major wealth around the world for humanitarian purposes and having it stalled or stolen. There are significant initiatives in preparation to mitigate that. There's a new international money transfer system that is coming out of China, but really backed by the BRICS countries and we're told publicly now that it's set to launch in September or October, but definitely by the end of the year. Our sources are telling us that it's actually already done and could be going online very soon. Also, we've been told that until the yuan (which has become such a strong currency now and yet not internationally recognized and accepted all over the world), it's not part of the IMF basket of currencies and until it is the Chinese and the BRICS countries are not so inclined to release humanitarian funds until there is a more universal system that's not under the control of the Western banking cabal.
Another sign is that there is something called China UnionPay. It's an alternative to Visa and Mastercard. It's created in China, but they've got branches all over the world. One of their subsidiaries is International UnionPay. There are already 150 countries accepting it. It's almost kind of an international Bitcoin on the credit card level because it will allow circumvention of the Federal Reserve system, particularly in situations where the West is trying to control other countries by sanctions such as in Russia and Iran right now.
The last one that I'll mention briefly and then we'll go into a little more detail on it later is the impending Trans Pacific Partnership, the TPP, and its sister-in-crime, the TTIP, the Transatlantic Trade and Investment Partnership. Amy Goodman did a wonderful interview with Julian Assange recently. You can check that out on the Democracy Now website. Julian was talking about the TPP. Wikileaks had released four chapters of this agreement and they're in the process of releasing another 19 (I think something like that). This is an agreement that started being negotiated in 2005 as the Trans Pacific Strategic Economic Partnership Agreement. So here we are 10 years later and the only people that have seen this agreement in the public are a few Congress people in the U.S. who are only allowed to go into a room with no notes, they're allowed to look at the agreement, and then they're sworn to secrecy that they can't talk about it and they can't write it down.
So what the heck would require that sort of behavior when the Congress people are supposed to be working for us and this trade agreement is supposed to be benefitting us? Well, it's obviously not that. It's the same as the New World Order. It's the same as Agenda 21. It's the same as all of these major countries actually operating as corporations behind the scenes. It's a global takeover, but the powers-that-be learned years ago that if you try to invade people when you're outnumbered, through might of arms, you're going to be in trouble. You're going to have a lot of blowback. But, if you can fool them into submission economically and through lying in the media, then before they know it, you've actually got them where you want them. To boil it down, Julian Assange in his interview, what he says is the TPP deal isn't about trade. It's about corporate control. The TPP is really one of the artworks of the Trilateral Commission, which was created by David Rockefeller and Zbigniew Brzezinski and is one of the three major publicly known but secret societies that has been planning the New World Order and has been operating toward it for quite a while.
Let me give you a quote from Zbigniew Brzezinski, who was actually Obama's main foreign policy advisor when he first came into office. I think he was Secretary of Defense under Carter. He's been a Rothschild-Kissinger operative since day one. He said in 1969, "The nation-state as a fundamental unit of man's organized life has ceased to be the principal creative force. International banks and multinational corporations are acting and planning in terms that are far in advance of the political concepts of the nation-state." Those of you who remember the board room scene from the movie "Network" where the guy who was doing the kind of whistleblowing on the TV — basically, they closed the curtains and gave him a download on how the world really works (look that up if you haven't seen it) — is basically making the same point. The people who really want to control everybody in the whole world, they laugh behind closed doors at the notion of nation-states because they know that nation-states are controlled by a very few in the government but those few in the government are controlled by the bankers and the international corporations as we laid out in the Follow The Money pyramid. If you understand that, then you realize that the TPP is simply using the cover of government. The government is basically the enforcement arm. It's the media arm and the enforcement arm of the international bankers operating through the corporations in consolidating the resources of the world.
If you have any doubts about what Brzezinski is saying, here's another quote from David Rockefeller himself from 2003 from his memoirs. He said, "Some even believe that we're part of a secret cabal working against the best interests of the United States, characterizing my family and me as 'internationalists' and of conspiring with others around the world to build a more integrated global, political, and economic structure — one world, if you will. If that is the charge, I stand guilty and I am proud of it." It's very clear that these people are operating from the corporate point of view to consolidate the interests and create a one-world corporation with them in charge.
I am not a big fan of government, as you all know. I'm not in favor of some people having rights that other people don't have and then using that to take others' money and go off and wage wars and kidnap their kids to fight in them, all of the crony capitalism and subsidies, and all the stuff that we've talked about for years. However, when corporations — which are simply businesses that are sanctioned by and controlled by the governments — when those two go into collusion (the governments and the corporations), that's fascism and that's what we're talking about here. If we had international businesses that were accountable for their behavior — individuals were accountable — and they had to be transparent in terms of their transactions, and they weren't protected or subsidized by the governments, then things like this fast-tracking of the TPP and TTIP behind closed doors could never work. Citizens would not allow it and when it came out that the corporations were going to transcend national sovereignty in order to be able to sue nations (aka taxpayers paying their hard-earned money) to pay off the fines because corporations are suing the nations for doing things like trying to protect workers and trying to protect the environment — all those bothersome little things that get in the way of corporate profits that the TPP will authorize corporations to successfully sue the government for (and that you and I will need to pay for) and to sue them in international courts set up by and working for the corporations themselves. It really is basically a global test of our awareness — how much do we understand and how much are we willing to put up with — because if people don't understand this and are willing to put up with it, we'll very quickly find ourselves in an international corporation with NATO as its enforcement arm and all of us beholden to the international bankers and it will all be legal and we'll be paying taxes for it to the World Bank.
One final quote to bring this point home because it's so important now. This is from Henry Kissinger in 1991. This has to do with things like Jade Helm and the FEMA camps and the Patriot Act, which is now being replaced by the USA Freedom Act, but if you read it closely, it's just the wolf has put on a different sheep's clothing. Kissinger said, "Today, America would be outraged if UN troops entered Los Angeles to restore order. Tomorrow, they will be grateful. This is especially true if they were told that there were an outside threat from beyond, whether real or promulgated, that threatened their very existence. It is then that all peoples of the world will plead to deliver them from this evil. The one thing every man fears is the unknown. When presented with this scenario, individual rights will be willingly relinquished for the guarantee of their well-being granted to them by the World Government." Henry Kissinger in 1991.
Those three quotes kind of tell you the agenda of the New World Order pretty clearly.
Let's move on to what's likely now. We follow, as we said in our last blog…we put up a list of over 70 sources that we follow pretty closely and a lot of the economic pundits that I respect the most are almost in unison in predicting an even greater economic collapse coming potentially this Fall. This includes Peter Schiff, Gerald Celente, Max Keiser, Tyler Durden of Zero Hedge, Jim Rickards, Jim Willie, Ron Paul, Martin Armstrong, and even Catherine Austin Fitts, who's been a close colleague of ours and has not really talked about collapse. She's been much more speaking in terms of a slow burn. She was on a radio program recently talking about how a major turning point could be coming this Fall. I want to cite some of her data because I think it's really useful in assessing the situation for the rest of it.
What she's really talking about is the whole debt dynamic that most people don't really sufficiently understand. She pointed out that 39 countries have a greater than 100% debt-to-GDP ratio. In other words, they're broke. And the U.S. is one of them with a 230% debt-to-GDP ratio. What she's worried about is the level of violence going up in response to this and I think that could be a lot of what Jade Helm is about. It's just preparing for that kind of violence in response to the collapse. She's predicting that the bull market in bonds is going to end. It could plateau or it could actually fall. The big banks, she's pointing out, have been shifting their debt into the sovereign governments who are already in financial collapse. The banks now have all these huge revenues. They were bailed out by the people on behalf of the governments, which are in the process of collapsing. What she's more worried about is perpetual entrapment than collapse. She says they can harvest our future for a while and make money on it. She calls it the financial coup d'état, where equity is going into private hands and liabilities are being laid on the backs of nations, which is just a code word for taxpayers. She's saying that a major turning point looks like it's coming this Fall and that SDRs (Special Drawing Rights) — which is basically the new international currency from the IMF — seem to be coming to a head. When posed with the question, "Are we headed toward collapse or war?" she said, "Well, it could be either of those, but there's also change." She said she sees the change coming on a decentralized basis and so do we.
Let's talk for a moment about what can we do about these types of situations. We highly recommend that you do whatever you can to empower local economies and local systemic community. Not just that you say 'Hi' to your neighbor, but that if you've got some awake neighbors — if they're not, you wake them up — but if they are awake already, have a gathering where you talk about the possibility of tribulations in the U.S. or whatever country you're in and get to know each other and share phone numbers and get a sense of how you would, as a community, handle breakdowns in communication or food availability or water. We've been doing this in our local community here and it's very exciting to see what kind of a liberating and empowering bond it creates and how many people have individual wells or they've been storing food or they're growing food or have access to others who are. It's just a relief as you start to take action.
The next one we recommend is to educate. Do everything you can with whatever time you have to write about these things, to speak about these things, and to help others wake up and speak up also because education is the key thing. Once people have enough information, then they've got the creativity and initiative to take whatever actions they can, whether it's protesting or petitions or speaking to their politicians (none of which are my favorites, but they all play a part in this messy process of reform and transformation of our system).
And most especially, we recommend building alternative systems. As these old systems are crumbling, which they are — the financial system, the media system, the educational system, the infrastructure…they're all crumbling. The evidence is clear now. But, everywhere that we go, we see people who are creating alternative currencies, alternative schools, alternative financial mechanisms, alternative media, new ways to access energy, alternative health approaches, other ways of communicating, and creating either local or independent eco-communities.
Throughout history, when regimes have failed (and they've never failed on this global scale before), they've always been replaced by the next authoritarian regime to the degree to which we have viable alternatives on the table, growing already and in communication with each other. And that's what the Thrive Movement is about. It's what the New Earth Nation and the Resonance Project and the Shift Network are about. So many movements and projects around the world are creating these alternatives and more and more we're linking together (even if we don't agree on everything) in support in creating alternative, healthy lifestyles that everybody can access.